A NAME YOU CAN TRUST

Vegas James Dean Gaming, was formed to provide local, national, and global consulting on a myriad of cutting edge legal and gaming issues. It is strategically based in Las Vegas where he has access to leading industry experts, research, and scholarship.

James Dean Leavitt, is highly regarded for his relationships with judges, prosecutors, and clients. His legal experience is vast. His specialized training in rhetoric and communications has earned him a well deserved reputation as a powerful advocate in court.

Regent James Dean Leavitt, aided by many others, led the successful effort to establish and create the UNLV School of Medicine.  While Chairman, from 2009 to 2011, he was a fierce advocate for adequately funding Nevada higher education.
Why hire James Dean Leavitt for your criminal case?
97% OF ALL STATE CRIMINAL CASES NEGOTIATE WITHOUT GOING TO TRIAL
His background, training, and experience make him uniquely qualified to resolve your charges without the stress and high cost of trial and without serving time in prison or jail. His relationships with judges and prosecutors allow him to consistently negotiate favorable outcomes for each client he represents. His specialized training in rhetoric and communications give all of his clients a competitive advantage both in and out of court.
Contact Us Today
About Me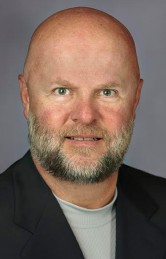 James Dean Leavitt, has been practicing law in Las Vegas since 1992, after graduating from the University of Idaho College of Law. During law school, he competed and earned a coveted spot on the National Moot Court team and worked as a law clerk at the prestigious United States Attorney's office. Before opening his own practice in 1994, he clerked one year for Galatz, Earl, Catalano, and Smith and worked one year as an attorney with Goodman and Chesnoff.
Testimonials
I was recently charged with Domestic Violence. After worrying myself sick I had a consultation with Mr. Leavitt, he was able to make me feel much better about my situation. He was very knowledgeable about the law and was able to get my case DISMISSED. I thank Mr. Leavitt for all of his hard work.
M. D.
Mr. Leavitt has went over and beyond to help me with my case and restored my freedom. He speaks with immense knowledge of the system and works with a great deal of passion. I live every day with gratitude for what he has done for me.
Michael